Appendix 2. Proposed expansion of parking along the Mather/Yavapai rim area, at the
old visitors center and at the old gas station location. Future expansion at CVIP.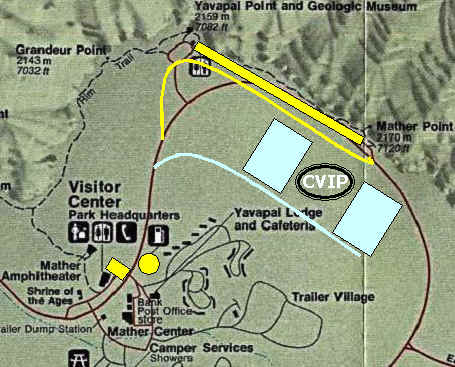 Appendix 3. Proposed additional parking near Bright Angel Lodge, west of the current
West Rim Drive. Re-routing of that road is shown below.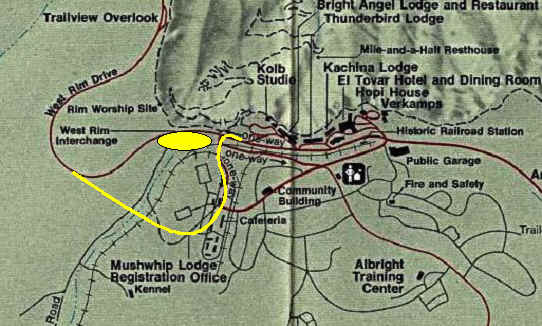 Appendix 4. Annual Visitation at Different Growth Rates